In a world of softening rental markets and rising utilities, utility cost-recovery is essential to your bottom line! Even a simple mistake in your billing system can end up costing thousands. Avoid these four common utility billing errors to keep your investments healthy.
1. USING THE WRONG UTILITY RATES
You can't recover the right amounts from your residents if you're using the wrong utility rates! And those rates increase regularly. If the rate rises but you don't stay on top of the changes, you'll be responsible for the difference. Verifying prices is just too simple to overlook, requiring only a monthly check for each utility.
2. NOT MONITORING LEAKS
The best way to keep leaks from taking a toll on your finances is to have a regular maintenance schedule including checks, and conduct repairs before things get out of hand. Make sure your residents are comfortable letting you or your management team know if they need maintenance services to fix leaky faucets and running toilets. Simply replacing toilet flaps once or twice a year is a small investment that can pay huge dividends.
3. USING THE WRONG RUBS FACTOR
Ratio Utility Billing Systems like Livable's are designed for properties that are unable to use submeters due to physical or practical constraints. However, RUBS is more complicated than simply dividing your utility expenses by an easy as pie ratio. To generate a bill that tenants will pay, sophisticated ratios and precise adjustments are used via our top-of-the-line software.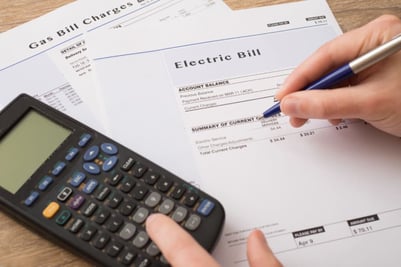 A Livable utility bill can be distributed in a variety of ways. It might be based on the number of tenants or the number of bedrooms. Then there's ratio occupancy, which translates the number of occupants in a unit to a billing number of occupants. More complex allocation mechanisms, such as metered consumption, are also available.
With so many allocation options, it can be hard to know exactly what RUBS factor to use for your property. And selecting the wrong one can hurt your cost recovery. The right utility billing company can help you customize your RUBS Program to suit your specific needs.
4. SENDING UTILITY BILLS LATE
Cost recovery is hampered by late invoicing. Residents who are expected to pay on time are thrown off when utility bills arrive late. Livable allocates for water, sewer, trash, and more based on multiple factors to ensure, fair, accurate, and automated billing is sent directly to your residents - on time! With this customizable system utility bills can be sent out directly to your residents. And they have multiple ways to pay, including online, via phone or by mail.
Are you ready to stop losing money on utilities? Set up a meeting with one of our experts and start saving today!