Along with the benefits, managing a residential property comes with challenges and responsibilities. Read on for a handy guide to three of the most common problems Housing Providers face and how to handle them without alienating your Residents.
PROBLEM: LATE RENT AND UTILITY PAYMENTS
It's no secret that late rent is one of the biggest financial challenges Housing Providers face. Even in a time of record low unemployment, the pressures of rising costs are pinching renters. Late utility payments, while less significant than rent payments, also create financial challenges for Housing Providers. When any form of payment is late, you're responsible for covering it. Those utility bills can add up to thousands or tens of thousands of dollars a month.
Solution:
Collecting payments on time is an existential challenge for the residential housing industry. There's no one simple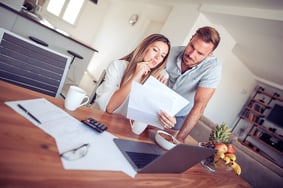 solution to collect all of your payments on time. But there is an easy way to get your on-time collection percentage higher than it is now: offer residents multiple payment methods.
When you accept payments through more than one channel, it becomes easier for residents to pay rent and utilities. And when it's easier for residents to pay, they're more likely to do so on time.
The most common payment options are online, ACH and check. For younger Residents, working with apps like Zelle, PayPal and Venmo that quickly and easily transfer funds may be helpful. Some property owners who don't have these capabilities in-house can work with utility billing companies to expand their rent and utility payment channels.
PROBLEM: NOT HAVING ENOUGH TIME
Many Housing Providers face the challenge of having too many responsibilities and not enough time. Time-consuming tasks like utility collection can take up precious time and energy that could be used for other tasks. Many in-house teams don't have enough time for everything that needs to get done on the property.
Solution:
Outsource day-to-day responsibilities to property management companies and utility billing companies to recover your valuable time. With the help of these professionals, Housing Providers save time and money, secure that important tasks are taken care of. The right utility billing company will help you track utility costs, design a custom allocation and statements for your properties, and send billing alerts to you and Residents so that you're immediately aware of spikes that could reveal a maintenance issue.
PROBLEM: KEEPING PROPERTIES COMPETITIVE
keeping up with the Joneses is never easy! But making your properties attractive to the market is essential to keeping units occupied and Resident turnover low. But keeping a property competitive is easier said than done.
Solution: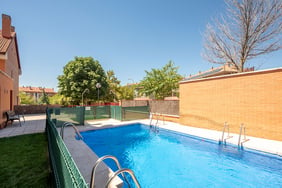 The most obvious factor affecting a property's competitiveness is the cost of rent.
But there are a few ways you can use utilities to make your property more competitive without lowering rents. While you can create a competitive edge with built-in amenities like smart home technology, garden space, in-unit laundry, dishwashers, or a swimming pool, operating those things can end up costing you more than the market will bear for rent. The answer is a strategy for billing utilities in a fair and accountable manner.
CONCLUSION
Managing a multi-family property comes with its fair share of challenges... Fortunately, there are always solutions for streamlining and optimizing property management. Diversifying your toolbox of solutions is likely to yield success. And if you need more support and resources, it's worth setting up a consultation with a utility billing company as the next step.
---

Insulating water pipes is a quick and inexpensive way to lower water heating costs. The easy upgrade reduces heat loss and allows you to lower your buildings' water temperature setting by two to four degrees. Plus, since water doesn't take as long to heat up, less of this precious resource is wasted waiting for faucets and showers to get to the appropriate temperature.
This is a definite DIY job on smaller buildings that should take less than a day to complete. Check out the U.S. Department of Energy's website for a comprehensive shopping list and step-by-step instructions.