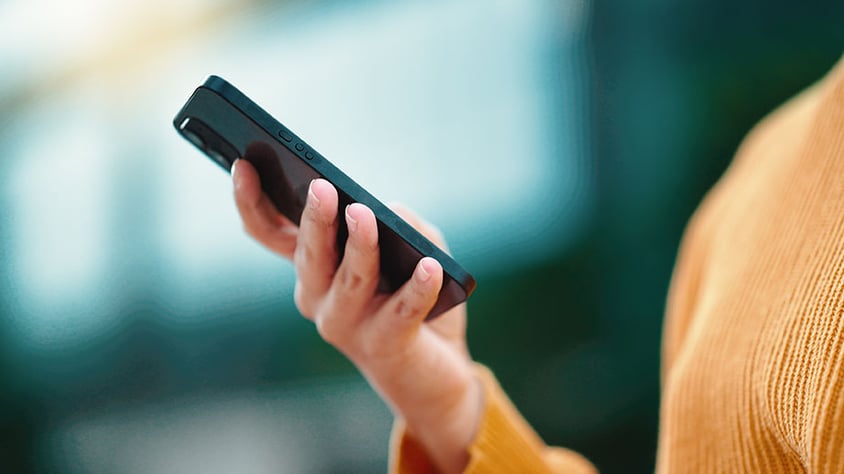 Note: This is part three of our series on technology innovations that help property owners and managers get the most from their investments.
So far, we've discussed a few amazing property management platforms that can help independent rental owners and professional property managers get the most out of their rental investments. Today, we're going to discuss NOWi water sensors that help detect water leaks and RentCheck, a mobile app that helps both Housing Providers and Residents conduct accurate property inspections more easily. Read on to explore the unique features of these applications and how each can help grow your business.
NOWi Saves Money and Water by Finding Leaks Faster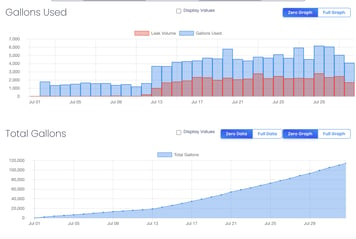 According to the Environmental Protection Agency, a full 12% of water usage in the United States is by leaks! In multi-family housing, the number can soar north of 20% since Residents often do not report or repair leaks like they would in a single family home.
The average apartment unit wastes over $76 worth of water a year. For a 40-unit multi-family property, that's over $3,000 down the drain each year.
Thanks to NOWi Water Sensors, those leaks are easier to find than ever. Co-founder Charles Fayal explains how the NOWi sensors work: "Our devices strap onto existing utility water meters and monitor water usage. Any time a leak is detected we send out alerts with the size of the leak in actual dollars. We don't and can't target billing at all," he says. "Our biggest advantage is simplicity and cost. Our devices are only $499 per building meter plus a $99 per year subscription. The devices are easy to install yourself; no plumber is required. They don't use your Wi-Fi for reporting to us and they're powered by batteries that last up to 7 years."
The sensors use the innovative Helium Network to send water data to NOWi through a cellular network that today's mobile phones don't use. The sensors read the magnetic field of the water meter and correlates with water usage. When a spike (leak) is detected, the system sends both text and email alerts to the Housing Provider or Property Manager. "A lot of our competitors require access to your Wi-Fi or t o be plugged into an outlet at the building," Fayal says "Ours work completely independently of your power and your Wi-Fi."
Another benefit of the NOWi water sensor is that it takes the Resident out of the conversation. "We know that sometimes tenants are concerned to report leaks to property owners, so they don't. This is about data, nothing more," Fayal says.
NOWi was started by Fayal and his father as a pandemic project in 2020, with a formal launch in 2021. Fayal is an electrical engineer with software experience and his father is a mechanical engineer who also has an MBA. "We were kind of involved with building out coverage of the network we use," he explains. "A friend wanted to use that network to deploy radios in his building and asked if the network could help him with the water leaks in the property. We thought about it and found a way that it could."
To help fight water waste even more, NOWi is working on toilet-specific sensors. "We know that once the sensors flag a leak, then property managers and maintenance workers have to find where it's really coming from because the sensor is on the water meter, not the source of the leak," Fayal notes. "But about 70 to 80% of leaks in multi-family buildings come from toilets, so we're creating a sensor that gets installed directly on each toilet and can zero in on the source of the leak before it becomes a real problem." The company expects to have those sensors available for purchase in a few months.
RentCheck Makes Inspections Easy and Fair
RentCheck Co-founder and CEO Marco Nelson bought his first rental property out of college. As an officer in the Navy, Nelson bought units as he moved around and then rented them out when he was reassigned. He became a part-time landlord, managing units on the side, then a software engineer, building mobile apps. RentCheck combines those passions in one site.
Because of his time with the Navy, Nelson owned and rented properties that weren't close to his station.
After having disputes with tenants about security deposits - what damage existed? - he realized a better solution was needed than hiring people to walk through and take photographs. Once mobile phone cameras became good enough, Nelson realized that a mobile app was the answer.
"Residents want to be left alone and landlords want to protect their property," he says. "We needed a solution that provided transparency to both sides."
Nelson and co-founder Lydia Winkler, who is also the Chief Operating Officer of RentCheck, created a guided mobile app that documents the property step by step so the residents can document move in and move out the same organized way every time. The property manager or owner can compare photos and let the Resident know what will be deducted from their security deposits and why," Nelson explains. "We help Property Managers s automate those inspections and set a cadence. Photos are taken from inside the app and time stamped so old ones can't be uploaded. It's completely transparent."
RentCheck has been operating for 4 years now and works with hundreds of mid-market property management companies and thousands of independent rental owners in all 50 states. They currently charge management companies a subscription fee based on the number of units they enroll. The RentCheck platform is free for up to 10 units; after that, users are charged a monthly subscription fee that includes unlimited users.
RentCheck includes building inspection capability for multi-family housing as well, so that property mangers or contractors can send photos of common areas, landscaping, pool areas, etc. Then if there's work needed, property owners or managers can designate the tasks to contractors without leaving the app and even set regular tasks like landscaping and pool maintenance on an automated schedule.
The app can also flag damage and create work orders for their own maintenance teams or a list of needs for a contractor, as well as a list of damages for the Resident. It can also send automatic reminders to Residents in single-family rental homes to change air conditioning filters, requiring photos of the old filter and the replacement one in place.
"Our mission is to eliminate disputes over deposits and make renting fair and transparent," Nelson says. "The future of property management is to have good relationships with Residents and transparency helps achieve that."
Check out Part 1 of this series on innovations in property management technology, Part 2 for more management tech platforms and stay tuned for part 4, coming soon!
To learn more about how Ratio Utility billing saves you money on master-billed utilities while promoting conservation, book a discovery call with one of our experts.