Note: This is part four of our series on technology innovations that help property owners and managers get the most from their investments.
So far, we've discussed a few amazing property management platforms that can help independent rental owners and professional property managers get the most out of their rental investments, as well as systems that can detect water leaks and make inspections easier from anywhere in the world. Today, we're going to discuss Simple Sub water meters and Dwellsy, a marketplace for both renters and tenants. Read on to explore the unique features of these applications and how each can help grow your business.
SimpleSUB Offers DIY Water Metering for Landlords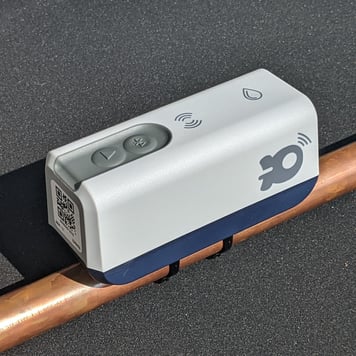 Submetering for water doesn't have to be hard! SimpleSub offers an easy over-the-pipe meter that can be installed by anyone in just a few minutes. Unlike a lot of submetering companies, SimpleSub doesn't require a minimum purchase of dozens of units to get started. "Our goal is to decouple water bills from rent and to encourage conservation through awareness of consumption," says Haley Ballentine, Director of Sales and Strategic Partnerships.
Using ultrasonic tech in a new way, SimpleSub achieves accuracy by calibrating sensors for the particular pipe material and size. Their patent-pending technology includes a wireless design that uses cellular internet rather than Wi-Fi. Every meter has its own cell chip and selects the best, strongest network for the location where it's installed. The company has contracts with the cell carriers and the signals don't interfere with each other or any cell phones in the vicinity. Each unit is programmed to correct if it gets knocked offline for any reason. The unit will go to sleep but keep storing data and report when it can reconnect to the network.
SimpleSub was founded in 2018 with the first retail units sold in 2022. Units are priced at $329 each and volume discounts are available, but no minimum order is required. In addition to purchase of the units, the software requires an ongoing service fee of $5 a month per unit to covers the cellular network and web app access, data storage and management. That includes leak detection and usage spikes through monitoring, as well as a warranty. If the battery dies, you get a new unit and the old one gets repurposed for additional use.
Dwellsy Helps Landlords List, Renters Find Their Dream Homes
Dwellsy CEO and Co-founder Jonas Bardo wrote the book on renting. Literally. As an expert on the rental landscape, he realized that renters were at a serious disadvantage when trying to find the right place to live. "When you buy a home, thanks the MLS, you can see everything that's available, no matter who the property is listed with," he explains. "Renters didn't have that option. Most rental platforms have no more than 10% of the available rental inventory. Landlords needed a place to list that didn't require a 12-month commitment and a high monthly fee."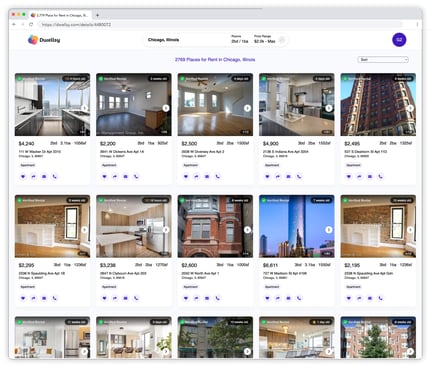 Dwellsy is changing that. As a two-sided platform, Dwellsy serves both landlords and renters. Currently, the platform has about 30% of rental inventory, several times more than industry leaders. Founded in 2019, Dwellsy makes income from ads appearing on the platform, so they don't charge either landlords or tenants, nor do they get involved in the transaction beyond the listing and search functions.
Bordo was recently interviewed by BisNow about how Dwellsy's data-first approach is changing the rental market:
"Dwellsy offers up-to-the-minute data — updated hundreds of times daily and not "scraped" from other sources — free of charge to renters. Fraud protection is a major priority for Dwellsy, which offers a $2K fraud guarantee for renters who join its Dwellsy Edge program. [A premium product that costs the renter $30]
"The renter is our client and that's very unusual on a platform like this, where normally the landlord is the client," Bordo said. "We partner with the landlord to serve our common client, the renter. That frees us to provide an extraordinary experience for the renter and build the site around their needs." "
The leading aggregator of rental market data in the industry, Dwellsy hosts listings from more than 20,000 professional property management organizations and between 250 and 300K individual landlords. They served about 2 million renters in 2022 and are on track to help even more this year.
Check out Part 1 of this series on innovations in property management technology, Part 2 for more management tech platforms and Part 3 for water leak detection and inspection tools. Stay tuned for part 5, coming soon!
To learn more about how Ratio Utility billing saves you money on master-billed utilities while promoting conservation, book a discovery call with one of our experts.